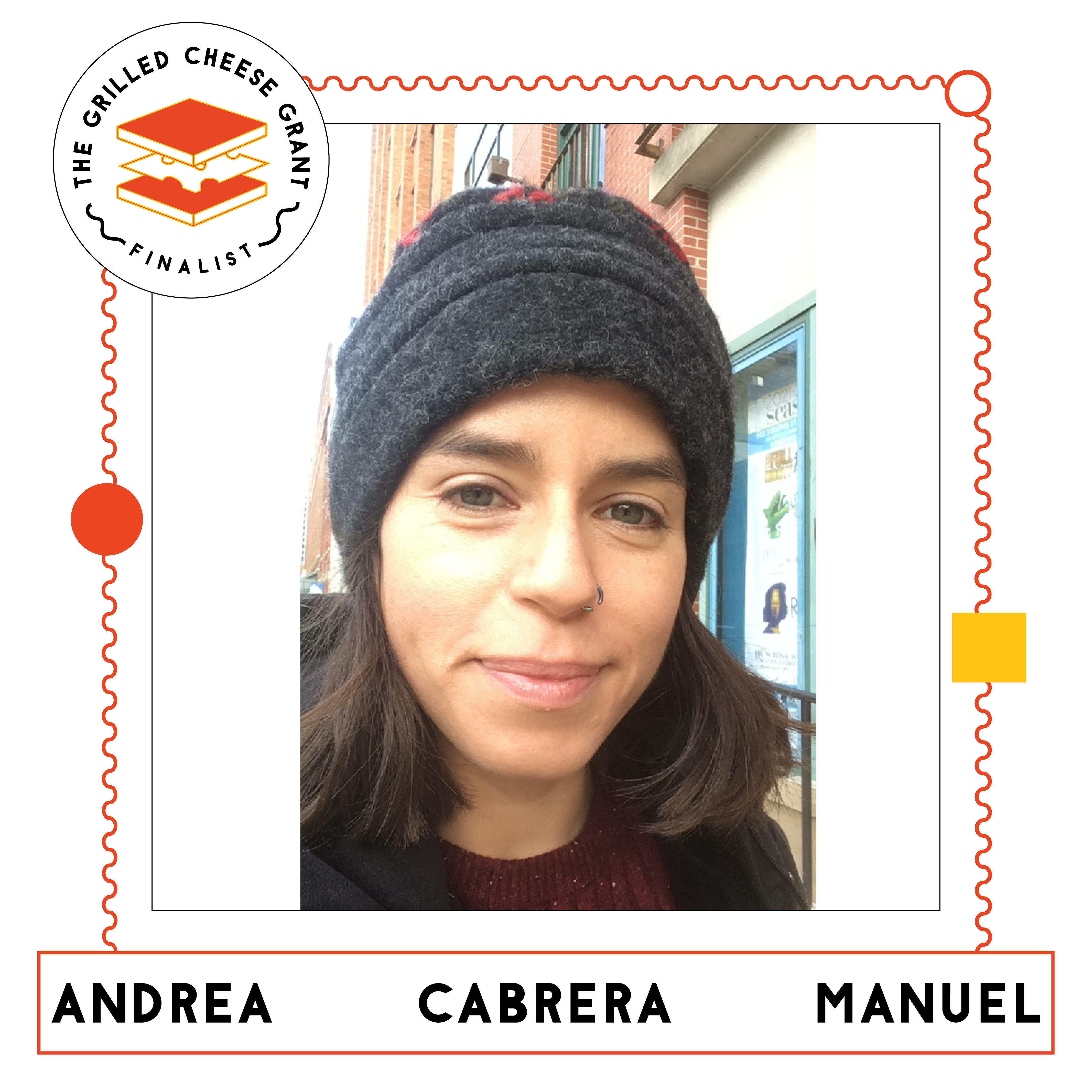 Andrea Cabrera Manuel is a Mexican interdisciplinary artist living and working in Milwaukee, WI and studying at the Milwaukee Institute of Art & Design. Her creative research is currently focused on how the process of artistic production, such as sculpting with clay and intertwining textiles, can serve as a tool to confront and restore the lack of emotional education as a society, which has prevented us from understanding the intricacies of our relationships, reactions and interactions with our surroundings.



I'm in the practice of bringing materials and tools together into new objects in the hope to restore memories, fragmented or lost conversations, and delayed opportunities of existing in relationship to others.

Secuelas: An eager embrace of unresolved grief is a portrait of a family aftermath after facing death and grief. An installation that will serve as an exercise to study, confront, and reclaim personal and family dynamics, trauma, and lost history. How to rebuild and restore someone's personhood out of a collective fragmented memory? For this project, I dig into conversations and stories that weave the current social fabric of my broken family. Taking our voices and stories, I then use an AI as a tool to abstract and to decompose these conversations. Incapable to understand or to manage the open gaps and unanswered questions that death brings, I allow the AI to collaborate with me to rebuild slowly, without specific order or expectations, the soundtrack of my family. This soundtrack made from the abstractions of intertwined and tangled knowledge, emotions and fragmented truths, will then resonate on the clay vessels, a sound and conversation that people would hear as they approach the clay bodies that serve as analog speakers of a shattered narrative. The vessels portray those in my family that exist in the present, those that were left in the past, and those that hopefully will constitute the future - a future that might hold the possibility to reclaim, heal and restore the fragmented pieces left by death.

My intent is to better understand myself in relation to the experiences of my family members and, therefore, rethink and redefine the concept of personal and collective healing - giving room to purposeful ambiguity, accepting the nurturing cycles of our unresolved grief. Creating objects and art installations becomes then a study on how to occupy and confront grief, conversations, space and experiences.