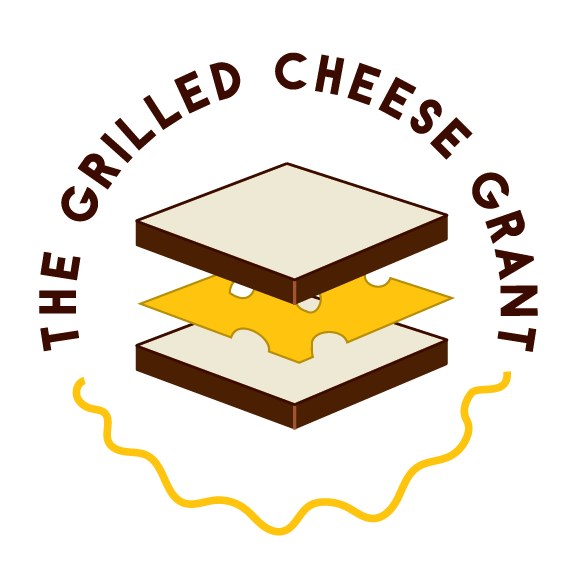 The Grilled Cheese Grant (GCG) is an annual community fundraising event and emerging artist grant that provides financial support for undergraduate seniors at The Milwaukee Institute of Art & Design (MIAD) and The University of Wisconsin-Milwaukee who are working towards completing their senior thesis projects in the areas of Fine Arts and/or Design. The Grilled Cheese Grant was created as a secondary platform for graduating seniors to receive financial support for their projects outside of their institution.

At the Grilled Cheese Grant event pre and post-Covid, attendees donate $5 or more to receive a grilled cheese sandwich made with cheese and bread provided by local community organizations. In addition to grilled cheese, all attendees also receive a ballot to cast their vote for one of five selected finalists. The five finalists for GCG are selected through an application process prior to the event by a jury of distinguished artists and creatives not directly affiliated with MIAD or UWM. Each selected finalist exhibits their work for the duration of the Grilled Cheese Grant.

The funds raised for GCG are totaled and awarded to the selected finalists in the form of an artist/project grant to support their thesis projects. The grant award amounts are dependent on how much money is raised for the event. Grilled Cheese Grant finalists receive the largest portion of funds raised, a percentage is retained by GCG organizers for future programming support, and a percentage is donated to a local community organization.

MIAD offers a Thesis Scholarship opportunity for seniors each year. Finalists for The Grilled Cheese Grant will be announced AFTER MIAD's scholarship awardees are announced. GCG organizers aim to provide financial support to as many students as possible, so any applicant that is awarded a MIAD Thesis Scholarship will become ineligible to become a Grilled Cheese Grant Finalist.

The Grilled Cheese Grant aims to fully fund the first place winner's thesis project and partially fund all other finalists' projects. Grant award amounts are based on the total funds raised and each finalist's proposed budget is taken into consideration when funds are awarded. The winners of the The Grilled Cheese Grant are announced at the event, on the GCG website & social media after all votes are tallied and all funds are totaled.

The Grilled Cheese Grant will host virtual programming/events March 26-April 3, 2022. All dates and times are TBD. Details about virtual events will be posted on our website and social media once they are scheduled.

Each year's GCG is voluntarily organized by a small group of MIAD and UWM graduates. The 2022 group consists of Rachel Hausmann-Schall, Alyssa Anderson, & Joe Acri.